Kayleigh McEnany scolds reporters for not asking about weekend violence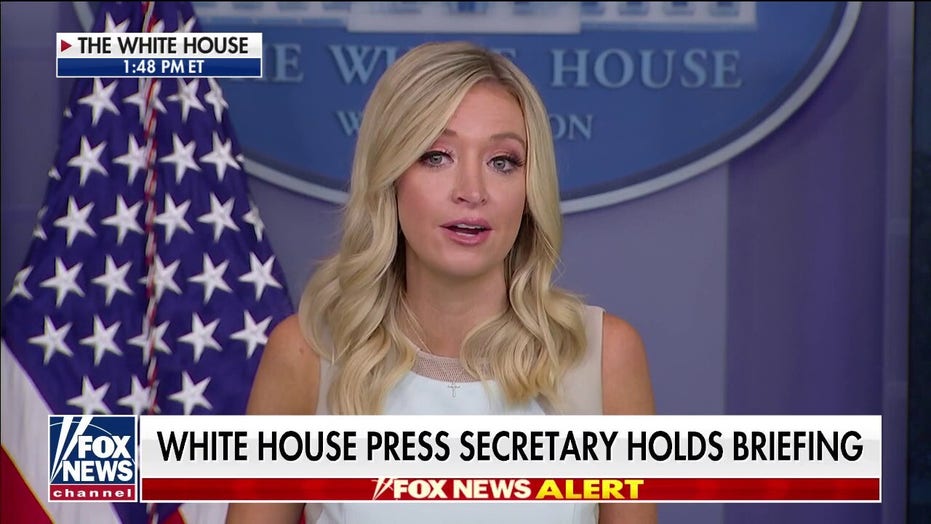 It's obvious by now that you know the agenda of the far left media.
Their goal is to make the President look as bad as possible.
The fake news tried to make today's press briefing a shame that the President is racist following his tweet earlier this morning asking Bubba Wallace to apologize.
During the briefing, not one member of the fake news asked about the horrific violence that occurred during the weekend in New York city, Chicago and Atlanta.
So at the end of the briefing, McEnany said this to the so called "media."
"I'd end with this, I was asked probably 12 questions about the Confederate flag, this president is focused on action and I'm a little dismayed that I didn't receive one question on the deaths that we got in this country this weekend," McEnany said.
"I didn't receive one question about New York City shootings doubling for the third-straight week… not one question. I didn't receive one question about five children who were killed," McEnany said.
"I'll leave you with this remark by a dad. It broke my heart, a dad of an 8-year-old last in Atlanta this weekend, 'They say Black lives matter. You killed a child, she didn't do nothing to nobody.'"
McEnany then said, "We need to be focused on securing our streets, making sure no lives are lost, because all black lives matter, that of [retired St. Louis police captain] David Dorn and that of this 8-year-old girl. Thank you."